Production must be continuous to ensure maximum supply capacity at all times. Therefore, floor maintenance has to be done between operations. Saturn Petcare is one of the largest pet food manufacturers in Europe. The Dutch production site of wet food for dogs and cats is in Hattem and at this site the solution for the new floormarking is SolidLux.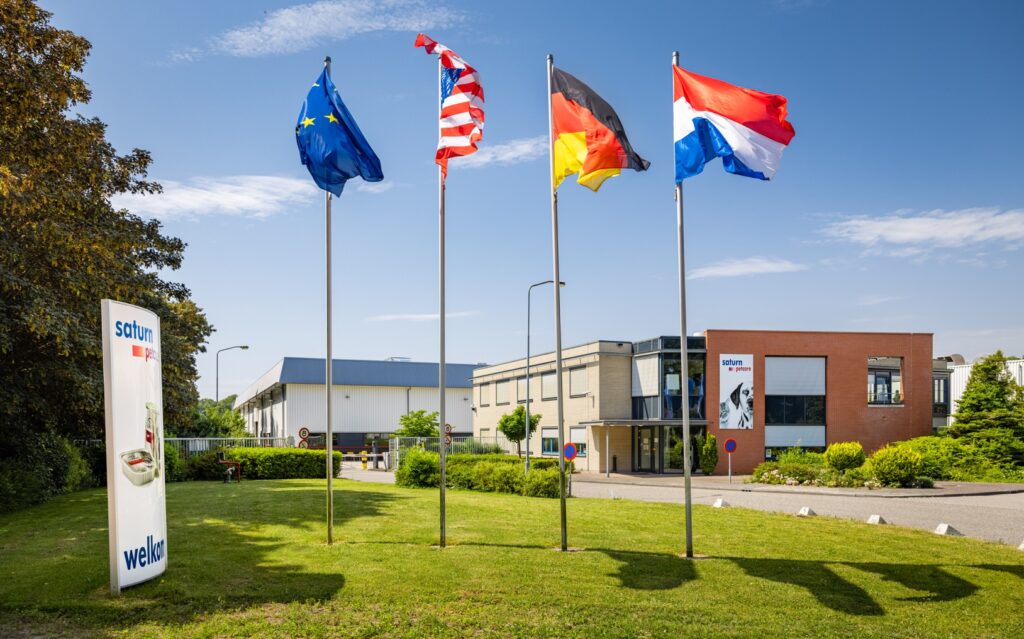 Situation
In order to maintain a safe working environment, the production site needed new and clear walkways. After working out a layout plan for the wet and dry areas in collaboration with maintenance partner Holland Vloer Techniek, the choice was made for the SolidLux floormarking in the colour green. The coating system had to meet various requirements.
First of all: food safety. Saturn Petcare's production sites are IFS certified, which means they comply with current food safety regulations for animal consumption. The coating should not adversely affect the produced products concerned.
Secondly: inconvenience. The production process must experience little or no inconvenience as a result of the maintenance work. The process must continue uninterrupted.
'SolidLux has no drying time, so you can apply several layers one after the other. No emergency facilities, no complex o"From the moment the coating/floormarking was applied until the result was fully cured, the 7 loading docks had to remain in continuous use.' Holland Vloer Techniek
Technical system information of maintenance
The various surfaces within the production location presented an additional challenge. The coating adheres differently to a casting floor than to bare concrete, for example. By pre-treating the surfaces in the right way, by sanding and blasting, Holland Vloertechniek created a good adhesion. Even in the wet areas with smooth surfaces.
Then the green lines for the walkways were applied with SolidLux Basecoat 800 (SL Green), to which 25% SolidLux Adhesive 600 was added. After rolling the wet coating was exposed with the UV lamp. At the smooth substrates the pre-treatment is the same but first a thin layer of SolidLux Glue 630 is applied for optimal adhesion of the coating. After getting the right coverage the topcoat was applied, with SolidLux Topcoat 810, also in SL Green. One last exposure and the coating is fully cured.
SolidLux made it possible that the space for the loading docks could be used again immediately. The process did not have to be stopped and production could continue. This is timesaving and costsaving.
Contact
Do you also want a quick solution to make your production site safer? Please contact the professionals of SolidLux.